2020 Commencement Celebration
Department of Science, Technology, and Society
Congratulations to Our Graduates!

Master of Science in Science and Technology Studies
Zachary Alexakos
Jessica Lynn Avery
Ke Hu
Kathryn Ann Johnson
Jack Rance Leff
Roan G. Parrish
Elijah Christopher Salters III
David Grant Smith
Maureen B. Smith
Tiffany Lynn Smith
Doctorate of Philosophy In Science and Technology Studies
Seungmi Chung
Dissertation: "Imagining an Astronaut: Space Flight and the Production of Korea's Future"
Committee Chair: Saul Halfon
Trevor Croker
Dissertation: "Formation of the Cloud: History, Metaphor, and Materiality"
Committee Chair: Janet Abbate
Melvin Eulau
Dissertation: "The Fusion Enterprise Paradox: The Enduring Vision and Elusive Goal of Unlimited Clean Energy"
Committee Chair: Sonja Schmid
Jonathan Grunert
Dissertation: "Strict Fidelity to Nature: Scientific Taxidermy, U.S. Natural History Museums, and Craft Consensus, 1880s to 1930s"
Committee Chair: Mark Barrow
Sarvnaz Lotfi
Dissertation: "Capitalizing the 'Measure of Our Ignorance': A Pragmatist Genealogy of R&D"
Committee Chair: Daniel Breslau
Ariel Simone Ludwig
Dissertation: "The Carceral Body Multiple: Intake in the New York City Jails"
Committee Chair: Rebecca Hester
Daniel Miller
Dissertation: "Maintaining the Atom: U.S. Nuclear Power Plant Life and the 80-Year Maintenance Regulation Regime"
Committee Chair: Sonja Schmid
Damien Williams, Doctoral Candidate 
Matthew Goodrum, Collegiate Associate Professor 
Congratulations from our faculty members!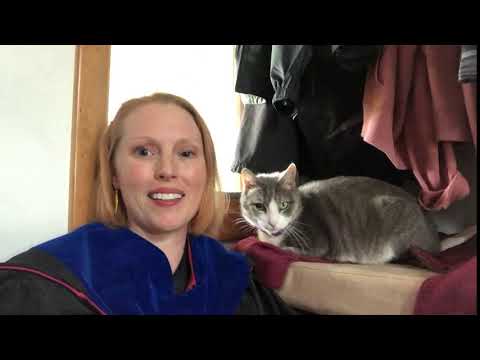 Ashley Shew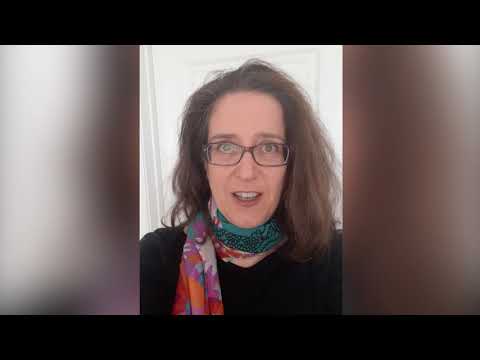 Sonja Schmid
Virtual Ceremony
Watch HokieBird reveals, tassel turns, and inspirational messages from Hoda Kotb and Nikki Giovanni.
Willy, one of our college mascots, has donned a mortarboard in solidarity with the graduates of the Department of Science, Technology, and Society.

Join the #HokieGrad conversation on social media for a chance to be featured on the commencement website! Tag your photos and videos with #HokieGrad on Instagram and Twitter, or upload your photos and videos to the 2020 #HokieGrad Photo Album on Facebook.