2020 Commencement Celebration
Congratulations to Our Graduates!

Bachelor of Arts in Philosophy
Jin Tian Louise Acton
Sarah Faith Andersen,
Cum Laude 
Kenrick K. Cameron, Jr.
Megan Delaney
Lauren Michelle Hodkey
Sabrina Mae Hostetter,
Cum Laude
Kayley Anna Manarchuck,
Summa Cum Laude
Haitham M. Mawari
Caroline Ann Moody
Ketan Bhushan Pandya,
Magna Cum Laude, Honors Laureate
Ceara Marie Redd
Jacob Alexander Wilcox
Skye Alexa Bates Wood,
Cum Laude
Valerie Anne Yoder
Nicholas Patrick Alley,
Cum Laude 
Sophia Wenying Campos,
Summa Cum Laude, Honors Scholar
Bryce Edward Gailliot
Sabrina Mae Hostetter
Shashwot Kc
Benjamin Thomas Levitt
Jihye Anna Park,
Summa Cum Laude
Henika Manoj Patel
Master of Arts in Philosophy
The Williams award is named after a long-time member of the Philosophy faculty, William H. Williams. Professor Williams was the second philosopher hired in what was then the Virginia Tech Department of Philosophy and Religion after its founding in the 1960s. Educated at the College of William and Mary and Princeton University, Professor Williams was a dedicated teacher with exacting standards. The prize that bears his name seeks to bring recognition to the undergraduate student or students who, in the judgment of the Philosophy faculty, best carry on Professor Williams' legacy.
Jihye Anna Park
Skye Alexa Bates Wood 
The Grene award is named after Dr. Marjorie Grene, a philosopher of significant note long associated with the Department of Philosophy. It is awarded yearly to the master's student or students who best exemplify the virtues of Dr. Grene: excellent philosophical work and contributions to a departmental culture of philosophical inquiry and discussion.
Congratulations from our faculty members!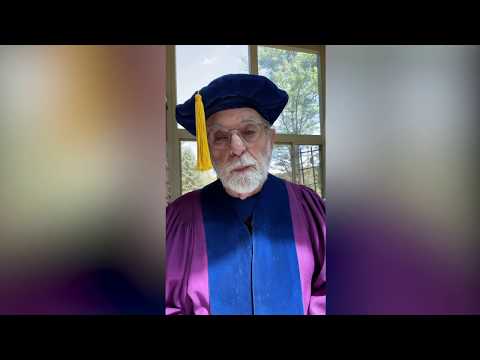 Joseph Pitt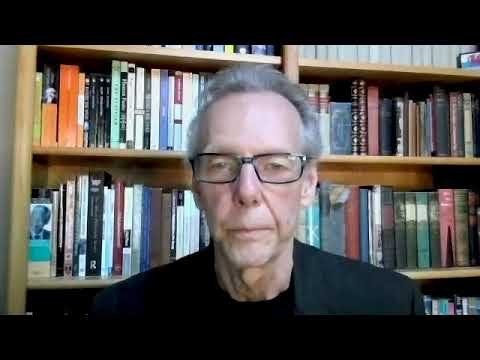 Douglas Lind
Virtual Ceremony
Watch HokieBird reveals, tassel turns, and inspirational messages from Hoda Kotb and Nikki Giovanni.
A Note on Dual Majors
Students with more than one major may hear their names read in the video of their primary major's department.
Willy, one of our college mascots, has donned a mortarboard in solidarity with the graduates of the Department of Philosophy.

Join the #HokieGrad conversation! Tag your photos and videos with #HokieGrad on Instagram and Twitter, or upload your photos and videos to the 2020 #HokieGrad Photo Album on Facebook.