2020 Commencement Celebration
Department of Communication
Virtual Commencement Ceremony of the Department of Communication

Bachelor of Arts in Communication
Anna Belle Barrett
Jenna Michelle Beattie
Wabissa Desire Bede
Julie Heejung Chung, Magna Cum Laude
Noelle Joy Davi
Sara Frances Gehl
Madison Elise Greene
Kathryn Elizabeth Hardin
Damon Antonio Hazelton
Kathleen Marie Herrlein, Cum Laude
Markayla Aneiyah Hicks
Amanda Elaine Hinton
Mandi Rae Hylton,
Cum Laude
Matthew Cole Johnson
Alexa Marie Kehl
Aydin Kircalli, Cum Laude
Joshua Evan Lampert
Shannon Russell Lonergan
Tabitha Ann McKinzie, Cum Laude
Raymon Leroy Minor
Baylee Joy Perry, Cum Laude
Jacob Gray Rodman
Johanna Donnelly Scalzi, Summa Cum Laude, Honors Commonwealth Scholar
Mackenzie Grace Scanlon, Cum Laude
Ebone Denise Smith
Samuel Kelly Smith
Erica Nicole Sullivan,
Cum Laude
Madison Laine Surry,
Cum Laude
Jennifer Mary Thomson,
Magna Cum Laude
Griffin Joseph Uftring, Sr.
Isabelle Amanda Vazquez
Tristan Asher Ward
Alana Marie White
Katherine Ann Wroniewicz
Qitong Xiao (Esther)
Skyler Raye Adkins
Michael Anthony Alachnowicz
Rasha Faissal Aridi,
Magna Cum Laude, Honors Scholar; Co-op
Rodrigo Iván Avilés
Steffen Gunnar Bøhn
William Ethan Bower
Nathan James Brennan
Connor O'Brien Brown
Hannah Marie Brown, Cum Laude
Stephanie Ryan Campbell, Magna Cum Laude
Davis Alexander Carbaugh
Sarah Anne Carr
Taylor Caroline Caskey
Troy Thomas Clark
Brendan Thomas Coffey,
Magna Cum Laude
Jacob Robert Culley
Sarah Elizabeth Cundiff
Samantha Nicole Dailly
Daniel Gregory Demski
Megan Christine Dennis
Denashia Elizabeth Dunnaville,
Magna Cum Laude
Robert Mario Fletcher,
Cum Laude
Sydney Jane Gagnon
Robert Julian Garza
Emily Elizabeth Geist,
Cum Laude
Samantha Hamilton
Tyler Mason Heuple
William C. Hickman
Hunter Hodies,
Cum Laude
Celia Anastasia Holubar
Emily Paige Horvath, Cum Laude
Andrew Bowry Jones
Christina Marie Kass
David August Kelsey,
Cum Laude
Taylor Israel Kelso, Cum Laude
Linda Kil,
Magna Cum Laude
Christian W. Klein, Cum Laude
Ryan Austin Knoche
Allison Makenna Larrick,
Magna Cum Laude
Emma Grace Leonard,
Cum Laude
Ariadne Tsantes Manikas
Rachel Elizabeth McGraw
Aubrey Castillo Medina
Kimberly Sloan Minor
Brenton Christopher Moore
Andrew Warren Motuapuaka
Matija Muhar
Malari Elaine Nizamuddin
Christine Marie O'Donnell,
Cum Laude
William James Pearson
Isaac Douglas Poe, Cum Laude
Rebecca Flynn Poutasse, Summa Cum Laude
Elyse Marie Ricigliano
Sergio Nicolas Rios Lopez
Isabella R. Rossi
Lily Carter Savin
Aisha Marie Sheppard
Henry William Howard Skutt
Liam Andrew Sment
Melissa Jeanne Sommer
Alexandra Katherine Springer
George ER Stiles III
Luke Jordan Sullivan
Kayleigh Madlyn Toney
Sean Michael Torney
Cory Michael Van Dyke, Summa Cum Laude, Honors Scholar
Kelsey E. Vick
Andrew Stephen Webb
Ada Louise Wellford
Alessandra Serren Young, Cum Laude
Danielle Tiffany Ababa, Cum Laude
Sharmin Nur Alam
Danielle Kelly Anderson, Magna Cum Laude, Co-op
Jedediah JJ Anderson
Molly Megan Anspach
Haley Lane Baldwin
Molly Elizabeth Beck
Tyler Dixon Blankinship
Leah Kathryn Borkowski, Cum Laude
Riley Cahill Boyd
Jordan Marquise Brown
Haley Macallan Burnell,
Magna Cum Laude
Hassler Leo Carroll
Taylor Nicole Casarotti
Jane Salyer Chadwick
Kathleen Evelyn Chesnutt,
Magna Cum Laude, Honors Scholar
Abigail Grace Childs
Tyler MacNeil Christian
William Bryson Clark
Charlotte Lee Coleman,
Cum Laude
Alyssa Lynn Collins, Cum Laude
Haley Ryan Cummings
Emma Hope Dixon
Melanie Vy Do,
Magna Cum Laude
Rubye Elizabeth Egley
Jaylen Mykel Foskey
Tyler Isaiah Frazier
Kennedy Carol Gillie, Cum Laude
Edward James Golden, Cum Laude
Corinne Alexandra Gorda, Cum Laude
Kathrinna Elise Hammon,
Cum Laude
Austin Waller Hening
Charlotte Soo Bin Heo
Blake Marie Hiergesell,
Cum Laude
Alan Hendon Hooker
Leanne Beck Janowski
Alexis Emilea Johnson
Alexandra Hope Joncas,
Cum Laude, Co-op
Hannah Janae Jones
Halle Lynne Jordan
Danielle Nicole Kiblin
Megan Elizabeth Lenskold
Olyvia Claire Lose, Cum Laude
Jordan Alise Lozama
Liam Hunter Mairena
Carmen Marie Manganello, Magna Cum Laude
Arielle Paige Mastando, Cum Laude
Annadel Elizabeth McKnight
Alyssa Claire Merti
Shannon Grace Mitchell
Ashlyn McCall Moorman, Magna Cum Laude
Samantha Marie Mottes
William Allen Murfee
Tristen-Han Bao Nguyen
Noah Newman Nichols
Dylan Michael Odum
Christopher Taylor Outlaw
Emma YuTao Pendleton,
Summa Cum Laude
Kaelyn Elizabeth Petrides, Summa Cum Laude
Genna Faye Porth
Keaton Graham Powell
Kathryn Pate Revels, Cum Laude
Kristen Diane Robertson
Amanda Nicole Roth, Summa Cum Laude
Megan Nicole Saetre
Erin Frances Seely
Isabelle Grace Shickle
Lauren Leigh Shores
Grace O'Leary Smith
Joel Edward Smith
Mackenzie Elaine Spencer,
Magna Cum Laude
Chloe Nicole Stanfield, Cum Laude
Alana Allison Stillitano,
Summa Cum Laude
Hannah Elizabeth Stratton, Magna Cum Laude
Kaitlyn Nicole Sullivan
Claire Elena Tams, Magna
Cum Laude
Madilynne Elizabeth Tanner,
Summa Cum Laude
Olivia Rose Tanner, Summa Cum Laude
Noel Elizabeth Taylor
Rachel Marie Turner
Kelsey Paige Van Horne
Caitlin Marie Villavicencio-de La Fe
Sierra Lee Walton
Lillian Marie Weber
Delaney Nicole Weiland
Brianna Marie Wilson
Master of Arts in Communication
Morgan Cline
Jeannette Katherine Davis
Meghan Lynne Gaskill
Jocelyn Irene Hotter
Jessica King
Emily Patricia McCaul
Catherine Elizabeth Roach
Kathryn Frances Schneider
As the official honor society of the National Communication Association, Lambda Pi Eta recognizes, fosters, and rewards outstanding scholastic achievement in Communication Studies. The Virginia Tech chapter is student-led, with Dr. Hannah Shinault and Ms. Emily Wilkinson Stallings serving as advisors.
Haley Lane Baldwin
Haley Macallan Burnell
Kathleen Evelyn Chesnutt
Alyssa Lynn Collins
Daniel Gregory Demski
Kennedy Carol Gillie
Blake Marie Hiergesell
Amanda Elaine Hinton
Emily Paige Horvath
Alexandra Hope Joncas
Aydin Kircalli
Aubrey Castillo Medina
Ashlyn McCall Moorman
Emma YuTao Pendleton
Rebecca Flynn Poutasse
Kathryn Pate Revels
Amanda Nicole Roth
Johanna Donnelly Scalzi
Chloe Nicole Stanfield
Hannah Elizabeth Stratton
Madilynne Elizabeth Tanner
Olivia Rose Tanner
Sean Michael Torney
Cory Michael Van Dyke
Congratulations from our dean and faculty members!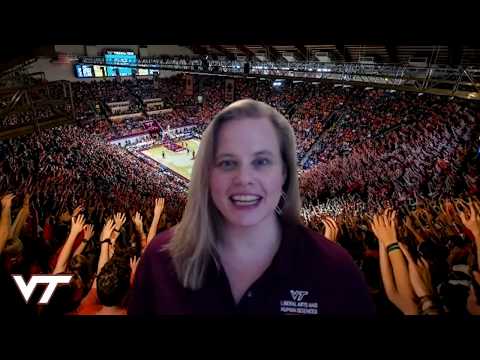 Jenn Burleson Mackay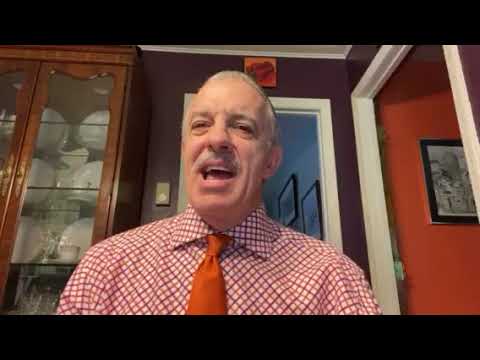 Dale Jenkins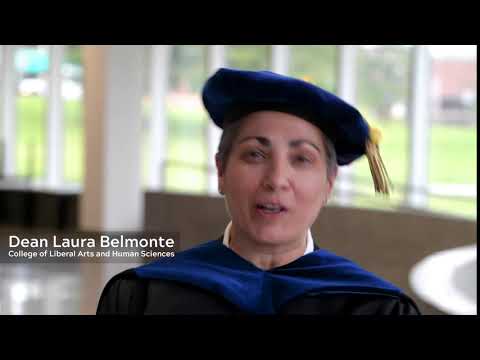 Laura Belmonte
Virtual Ceremony
Watch HokieBird reveals, tassel turns, and inspirational messages from Hoda Kotb and Nikki Giovanni.
A Note on Dual Majors
Students with more than one major may hear their names read in the video of their primary major's department.
Willy, one of our college mascots, has donned a mortarboard in solidarity with Department of Communication graduates.

Join the #HokieGrad conversation! Tag your photos and videos with #HokieGrad on Instagram and Twitter, or upload your photos and videos to the 2020 #HokieGrad Photo Album on Facebook.